Living like a local in Teton Village homes is for many residents a dream come true. Teton Village offers a wealth of world-class activities, concerts, and unparalleled access to mountains. Whether you're a winter snow lover or a summer hiker, you'll love the direct access to natural majesty. Owners of Teton Village homes find that inspiration from nature is available year-round, so let's look at the incredible options for enjoyment, in winter and summer.


1. Ski Slopes and Meadows

When the mountains are coated with snow, there are almost too many ways to get out, and enjoy the fun. If you're a skier, you'll have your favorite paths in minutes. With three mountains to choose from, you can ski, snowboard, and jump to your heart's content.

If you're into night skiing, or just have an hour, check out Snow King. Snow King is located just 10 miles from Jackson Hole's airport, so you can fly in and get skiing in no time. In addition to world-famous downhill skiing, you can also explore groomed trails perfect for cross-country skiing. If you prefer heli-skiing, the mountain is the perfect place for expert skiers to explore fresh snowfields. Finally, if you're into powder skiing, Grand Targhee is world-renown; it is considered the #1 beginner terrain in Wyoming, and the #6 family-friendly place to ski in the United States.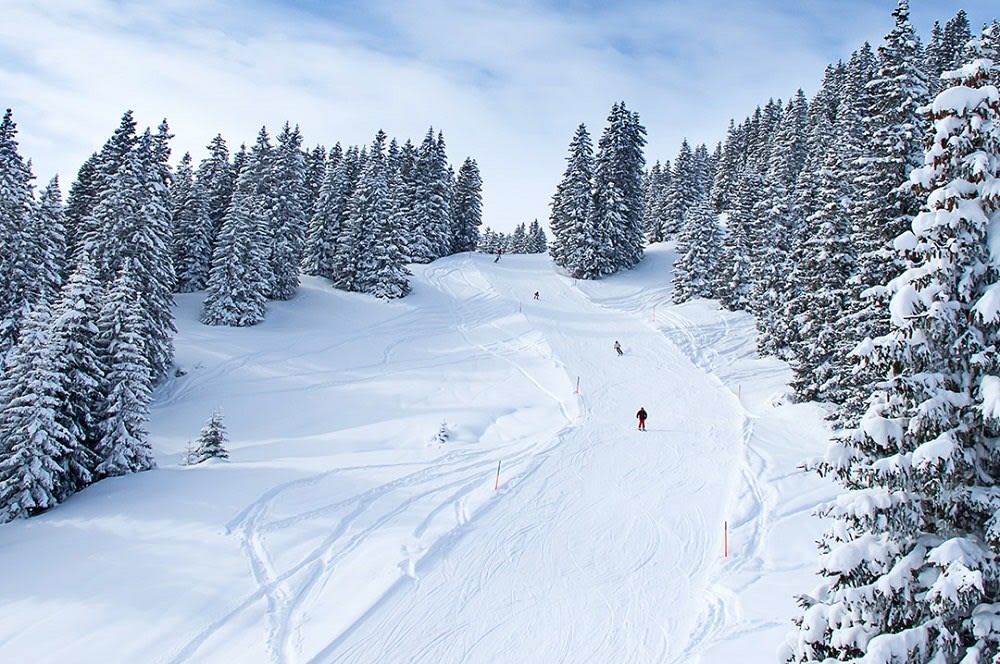 Credit: Grand Targhee



2. Snowmobiling the Backcountry

Beyond skiing, there are great ways for owners of Teton Village homes to enjoy this winter wonderland. Check out snowmobiling and drive your snowmobile, or take a guided trip. You can explore hot springs, lakes, or Old Faithful from the comfort of your snowmobile.

Check with the concierge at Snowking to book a trip with a tour operator if this is your first time exploring snowmobiling. Snowmobiling offers a great way to enjoy the outdoors, see wildlife, and explore the backcountry without requiring athletic ability.


3. Viewing the Elk

Winter is the time for Jackson Hole Wildlife Safaris in the Grand Teton and Yellowstone areas. Your Teton Village realtor will tell you that having wildlife adventures is one of the main reasons why visitors and residents alike flock to this part of the world. The guide-led safaris offer wildlife viewing considered to be a once-in-a-lifetime experience. Locally and guide-owned, these safaris and photography tours will get you up close to some of the world's most majestic creatures. Safaris are available to see elk, wolves, and other wildlife. Start with Jackson Hole's National Elk Refuge, and get ready to be blown away with these majestic creatures.


4. Spotting the Bison

Jackson Hole is the place to see Bison. While you may have seen movies with herds of buffalo, it is a life-changing experience to see bison up close. The Jackson area is one of the last remaining homes of these regal animals. You can see them inside Grand Teton National Park or along Elk Ranch Flats. In the winter, owners of Teton Village homes may be fortunate enough to see the local Jackson bison herd at the National Elk Refuge. Most of the herd winters here, but they are harder to see during the winter. Local guides advise that Bison spotting is easier during warmer weather.


5. Enjoying a Sleigh Ride

What says "winter wonderland" more than a horse-drawn sleigh ride? If you're imagining taking a sleigh ride, imagine a horse-drawn ride into the National Elk Refuge. The National Elk Refuge is where thousands of elk migrate every winter. Go with your sweetheart, or take the whole family, and you'll get up close and personal for plenty of memorable photos.


6. Embracing Stargazing

Teton Village and Jackson Hole are places where people are fortunate enough to be able to see the vastness of stars in the sky. Wyoming Stargazing is a community effort to save nighttime skies from the challenges of light pollution.

If you are an astronomy buff or just love star-gazing, you'll feel right at home. With a spectacular array of nighttime viewing, you'll be able to see stars, star clusters, constellations, and nebulas you'll never see in an urban setting.

Step outside at night in Teton Village homes, and you may be lucky enough to see the Northern Lights and shooting stars. If stargazing is one of your passions, be sure to put a great deck for stargazing on your wishlist.


7. Biking in Paradise

Feeling like getting out into nature? You are in the best spot on the planet. It's easy to enjoy world-class mountain biking, biking on trails, and hiking in the backcountry. Take advantage of the network of paved pathways linking Teton Village, Jackson, and Grand Teton National Park.

One of the great benefits of owning one of the Teton Village homes is that you can grab your bike, and explore the pathways whenever you feel like riding.


8. Going Horseback Riding

Wyoming, the Cowboy State, is known for horseback riding. Many visitors and residents alike are inspired by the spirit of adventure and freedom this state offers. One of the first things that you think of is likely to be horseback riding.

If you've never been on a horse, it is easy to get started with guided trips. A Teton Village realtor can help you get a genuine Wyoming experience, with horseback riding trips leaving directly from Teton Village. Local guides can show you the backcountry splendor and exceptional views of the Teton Mountains. Trail rides are available all week long, with scenic rides such as 30 minutes, one hour, and two-hour duration.


9. Whitewater Adventures for the Whole Family

Are you more attracted to the water? If so, one of the most popular family activities is getting wet-and-wild on the Snake River. Check out Jackson Hole Whitewater Rafting for guided trips that are ranked #1 in the area.

This is where you and your family can take exhilarating whitewater river trips that you'll remember for your entire life. Some of the guided trips offer different selections, such as partial whitewater and partial scenic floats. Talk to the experienced guides to make a plan that fits with the interests and comfort levels of everyone in your group.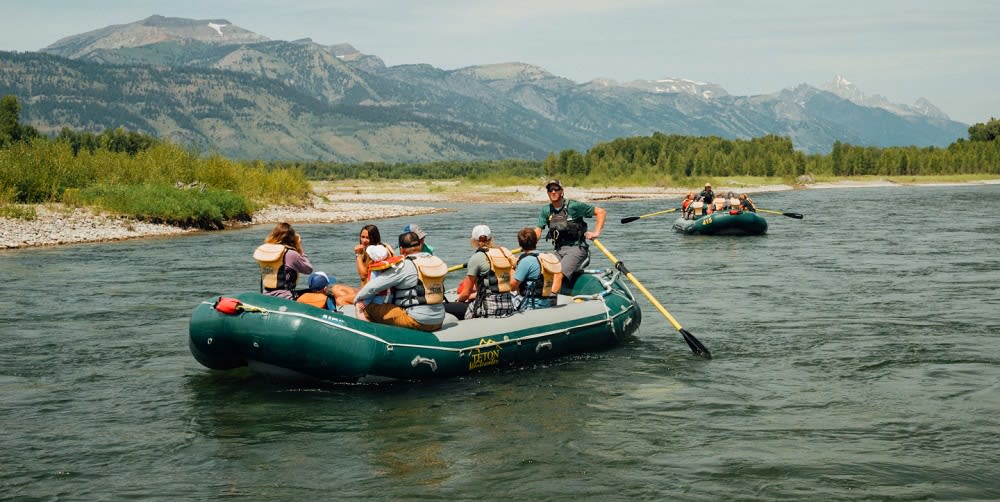 Credit: Teton Whitewater, Jackson Hole Whitewater Rafting



10. Fly Fishing For Novices and Pros

Beyond whitewater thrill-seeking, the Snake River offers a world of fly fishing. An experienced guide from Snake River Angler can take you out for instruction, and fishing in half-day or full-day tours. Just imagine the adventure of fishing on the Snake River with a local guide, catching stunning trout, and enjoying panoramic vistas.

If you're falling in love with Teton Village, you may want to reach out and talk with an expert Teton Village realtor. Local expert Carol Linton would be happy to help connect you with the best properties to address your unique priorities.

*Header Image Credit: Jackson Hole Reservations