If you're interested in calling Jackson Hole home, you're not alone. The Jackson Hole real estate market has heated up dramatically over the past few years, and it's easy to see why.
The area has long been famous for its natural beauty, wildlife, and world-class outdoor recreation—and in the last two decades, it's also attracted fine dining, upscale shopping, and a calendar packed with cultural events. Jackson Hole ranks in the top ten on many
U.S. News & World Reports travel lists
, including Best Ski Vacations, Best Small Towns to Visit, Best Adventure Vacations, and Best Romantic Getaways.

One of the more sought-after residential developments in the area is Teton Pines, located 15 minutes northwest of the town of Jackson. If you're looking for Jackson Hole luxury real estate, you're probably already eyeing Teton Pines.

To help you decide, below are five tips to keep in mind before making an offer on a Teton Pines home.
1. Active outdoor lifestyle
Abundant wildlife and rugged natural beauty have been drawing people to Jackson Hole since the 1820s. Although ranching dominated the valley beginning in the 1870s, it quickly became a popular destination for
outdoor adventurers
and nature enthusiasts alike. Over the years, its status as one of the nation's premier outdoor playgrounds has only been more firmly established.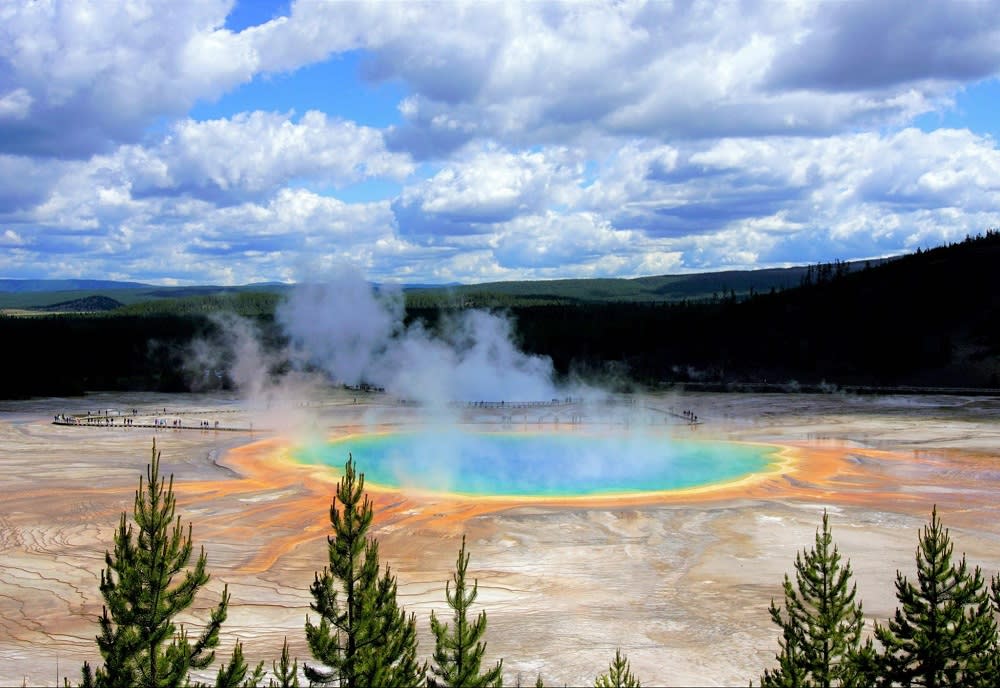 Today, outdoor tourism dominates the local economy. The Snake River runs through a 55-mile-long river valley formed by the Teton Range to the west and the Gros Ventre Range to the east. Most of the area is public land, including two national parks.
Grand Teton National Park
is just a twenty-minute drive from Teton Pines, while
Yellowstone National Park
lies two hours to the north. The
National Elk Refuge
sits just outside the town of Jackson, and harbors not only elk, but also bison, bighorn sheep, bears, wolves, trumpeter swans, and cutthroat trout. The refuge offers sleigh rides to visitors during the winter.
Between the high altitude of the valley (it sits at an average of 6,500 feet above sea level) and the even higher mountain ranges, Jackson Hole experiences cold, snowy winters—perfect conditions for serious snowboarding and skiing. The area boasts three major ski resorts, Jackson Hole Mountain, Snow King, and Grand Targhee. Just five minutes up the road from Teton Pines,
Jackson Hole Mountain Resort
routinely makes lists of the top 10 ski destinations in North America. The resort is known for extreme skiing as well as kid-friendly ski options, but its Aerial Tram runs during the summer, too, allowing visitors to get an ideal view of Jackson Hole.
Wildlife sightings are common in Jackson Hole, making it a top destination for nature lovers. But visitors and residents alike are advised to avoid unwanted close encounters with large wildlife by properly disposing of garbage in bear-proof trash cans.
2. Upscale dining, shopping, and cultural events
According to the
Wyoming Office of Tourism
, tourism volume in Wyoming (most of which is concentrated in the Jackson Hole area) has more than doubled in the last 20 years, and brought upscale shopping and dining with it.
The town of Jackson (population 10,700) is home to dozens of bakeries, bars, coffee shops, and restaurants featuring a wide range of cuisines—many of which win an average user rating of 4.5 and higher on popular social platforms. Shops specializing in jewelry, handmade crafts, fine art, antiques, sporting goods, and upscale clothing have proliferated, too.
Buyers of Jackson Hole homes for sale looking for "big box" retail stores will need to trek two hours west to Idaho Falls. However, Jackson's status as a regional economic center means
most residents will find everything they need in town
.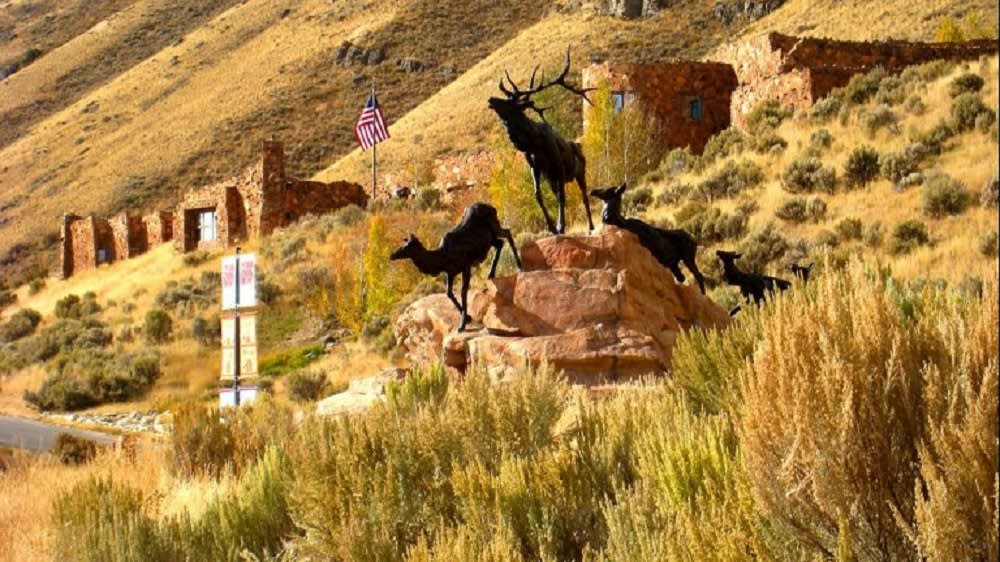 Photo courtesy of Jackson Hole Central Reservations
The
National Museum of Wildlife Art
, the
Center for the Arts
, and numerous fine art galleries complement the area's packed events calendar. Highlights include Elkfest, Old West Days, the Grand Teton Music Festival, the Fall Arts Festival, and Jackson Hole Wildlife Film Festival.
3. High quality of life
Jackson Hole scores consistently high on various indexes of the best American places to live.
Niche.com
gives it an A-, ranking it the second-best place to live in Wyoming and the best place to live for young professionals. Strong schools, vibrant nightlife, outdoor activities, and superb healthcare are its most attractive features.
The ranking service dings Jackson for its cold weather and its high cost of living compared to other places in Wyoming. But the Jackson Hole area is considerably more affordable compared to major metropolitan areas, according to
Salary.com
. Even the cost of housing is 20% lower than the national average. Plus, Wyoming is known as one of the most
tax-friendly states in the nation
, making it easy to stretch retirement dollars.
The
AARP
gives Jackson a livability score of 65. Among the community's strongest points are the health of its population, with more than 85% satisfied with the health care they receive from area clinics. It also ranks high for civic engagement and the availability of good schools and jobs. The grassroots volunteer organization Age-Friendly Jackson Hole has developed an action plan to make the area "more age-friendly," and according to the AARP's rankings, it seems to be making progress.
4. Strong sense of community
All the charms of the Jackson Hole area have made it increasingly popular with tourists. The Jackson Hole Airport (conveniently located just a half-hour from Teton Pines) topped 500,000 passengers in 2021, according to the
Jackson Hole News & Guide
—an all-time record, and double what it saw in 2005. The area's national parks also blew past all-time visitor records.
All that love has boosted the local economy, but it's also raised concerns among long-time residents. Creating more affordable housing for hospitality workers has been a priority of the town of Jackson, and regional organizations such as the Jackson Hole Travel and Tourism Board. The board recently launched a campaign with the tagline "
Stay Wild
" to encourage tourists to help preserve the area's natural beauty. Local governments, organizations, and businesses have collaborated on sustainable tourism projects, leading the Global Sustainable Tourism Council to
accredit Jackson Hole as a sustainable destination in 2020
.
5. High demand for Teton Pines real estate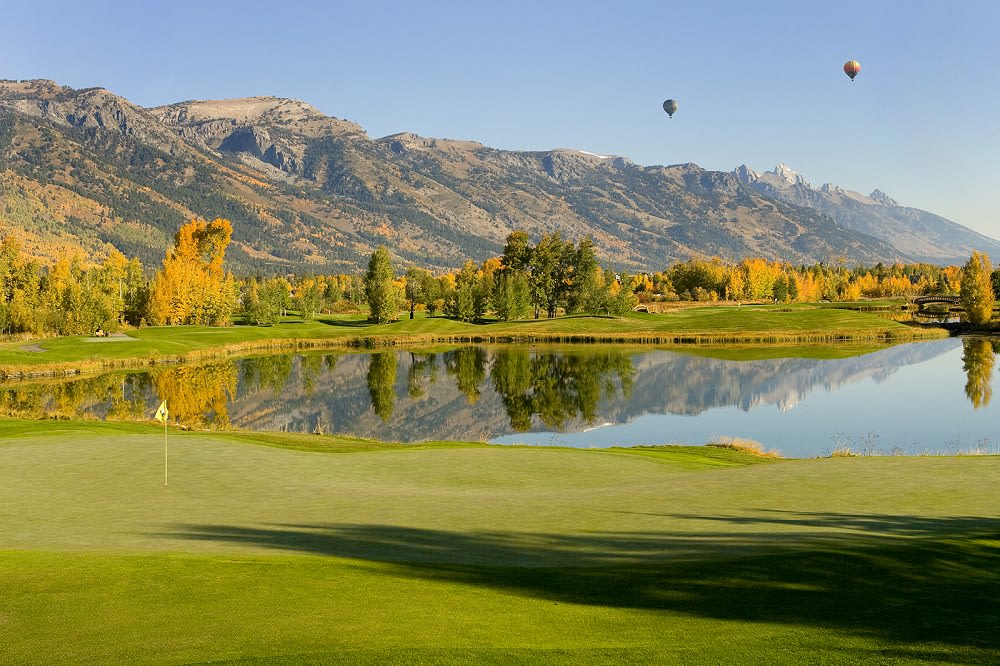 Photo courtesy of Teton Pines Country Club
Unsurprisingly, Jackson Hole luxury real estate is in high demand, and that holds especially true for Teton Pines—which has the added draw of being located near the
Teton Pines Resort and Country Club
. The development is situated adjacent to the resort's world-class par 72 golf course. Designed by Arnold Palmer and Ed Seay, the course includes 45 acres of ponds and streams, making it a sanctuary for all sorts of wildlife.
The club also offers swimming pools, an indoor gym, outdoor tennis and pickleball courts (covered by a dome during the winter months), and miles of cross-country ski trails. Organized activities include rafting down the Snake River, snowshoeing, and outdoor yoga classes.
The Teton Pines development offers a variety of housing options, including single-family homes, town homes, and cluster homes. Add spectacular views of the Teton Range and the convenient proximity of the Jackson Hole Airport, and it's no wonder so many people
looking for a second home in Jackson Hole
choose Teton Pines as their seasonal or weekend getaway.
The popularity of the area means that prospective residents may have a hard time finding Jackson Hole homes for sale. Over the last three years, median home prices have more than doubled, while both time on market and the inventory of Jackson Hole homes for sale have declined,
according to Rate.com
.
Although the median price of Jackson Hole real estate jumped 29% between 2020 and 2021,
prices are expected to stabilize this year
even as inventory remains tight. Meanwhile, the nationwide slowdown in new home construction means finding Jackson Hole homes for sale will continue to be challenging for some time.
Searching for a Jackson Hole luxury home for sale?
One of the keys to finding a home in a tight market is working with the best real estate agent possible, according to the
Washington Post
. Working with an agent who knows the Jackson Hole real estate market and has lots of connections in the community will give you an edge.
If you're ready to start looking for Jackson Hole real estate or a home in Teton Pines,
reach out to local real estate expert Carol Linton and her team
.