Whether you're just stopping by or looking for homes for sale in Jackson Hole, Wyoming, this destination has a plethora of fun experiences to enjoy. Popular among nature enthusiasts and wildlife lovers alike, you'll find Jackson Hole is a wonderful place to bring the family and potentially settle down. Here are a few of our favorite things to do around town.
Visit the Town Square
One of the top attractions in Jackson Hole is the
Town Square
, which offers its visitors an endless array of fun activities to discover. Famous for its antler arches, the square is a place to shop at local stores, dine at tasty restaurants, and even go on a horse and carriage ride. Locals love to support their community every Saturday at the Town Square by heading to the farmers' market. Here, they pick up fresh produce and other products grown and made in Jackson Hole.
Town Square is home to the
Jackson Holy Playhouse
, which offers exciting live entertainment. The Playhouse is the oldest building in all of Jackson, and their summertime special of dinner and a show from Monday to Saturday can't be beat. In the wintertime, residents lace up their skates and head to the ice rink. Beyond all of this, Jackson Hole Town Square is the site of many annual events held throughout the year. Visiting the Jackson Hole Town Square promises variety and something exciting every time.
Have fun in nature at Snake River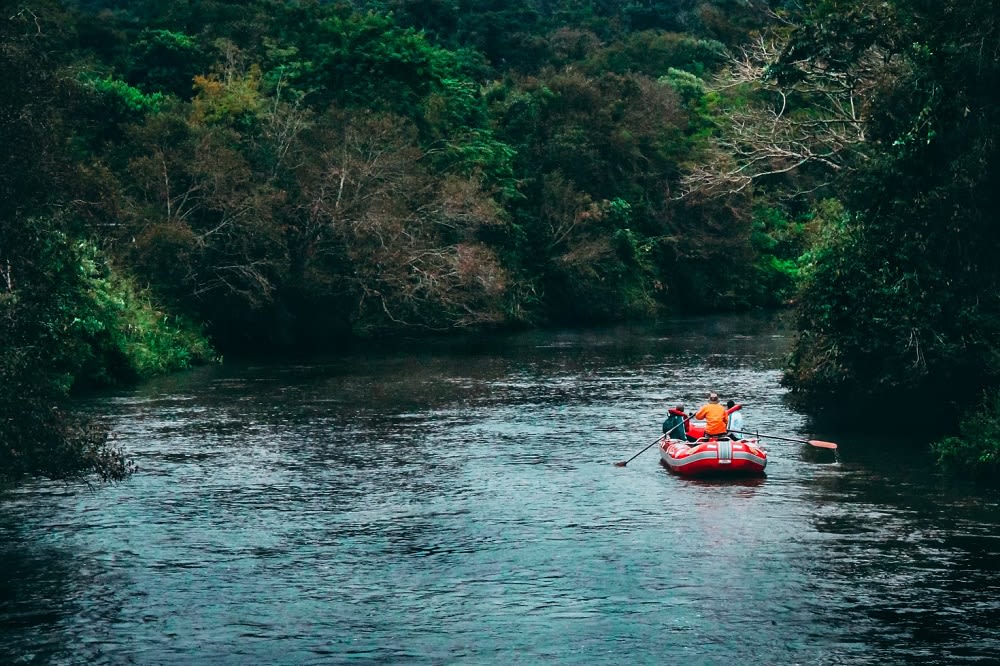 All nature lovers fall in love with Jackson Hole's Snake River. This spot is popular for its rafting trips and other outdoor activities. Whether you're in the mood for a tranquil float or a white water rafting adventure, Snake River has it all. Another popular thing to do at the river is fly fishing, with many species of fish to discover and guided tours available. Kayaking and canoeing are other enjoyed pastimes.
Some prefer to take in the nature of the area and see the river while hiking the Snake River Fisherman's Trail. One of the shining features of all of the activities you can explore at Snake River is that no matter what you decide to do, you get to do it all while taking in truly breathtaking scenery at every turn. While at Snake River, you may see wildlife in their natural habitat, including deer, birds, and moose. With so much outdoor fun available, it's no surprise that the activities at Snake River are a major local attraction.
See wildlife at the National Elk Refuge
One of the best spots for wildlife spotting is the
National Elk Refuge
. The refuge is home to over 10,000 species. Some animals include swans, bald eagles, sheep, and bison, just to name a few! As a conservation area, visitors are able to see the animals living peacefully in their natural habitat. You are also guaranteed beautiful scenery at every turn when you spend time at the National Elk Refuge, with a gorgeous trail to follow.
This location has something for every season. In the wintertime, sleigh rides are available. In warmer months, fishing is a popular pastime. Located right on-site is the Jackson Natural Fish Hatchery, which offers an opportunity to fish by the pond. This area is also a scenic place to have a picnic. The opportunities for seeing elk and taking part in other outdoor activities make National Elk Refuge a can't-miss spot that locals love.
Visit the National Museum of Wildlife Art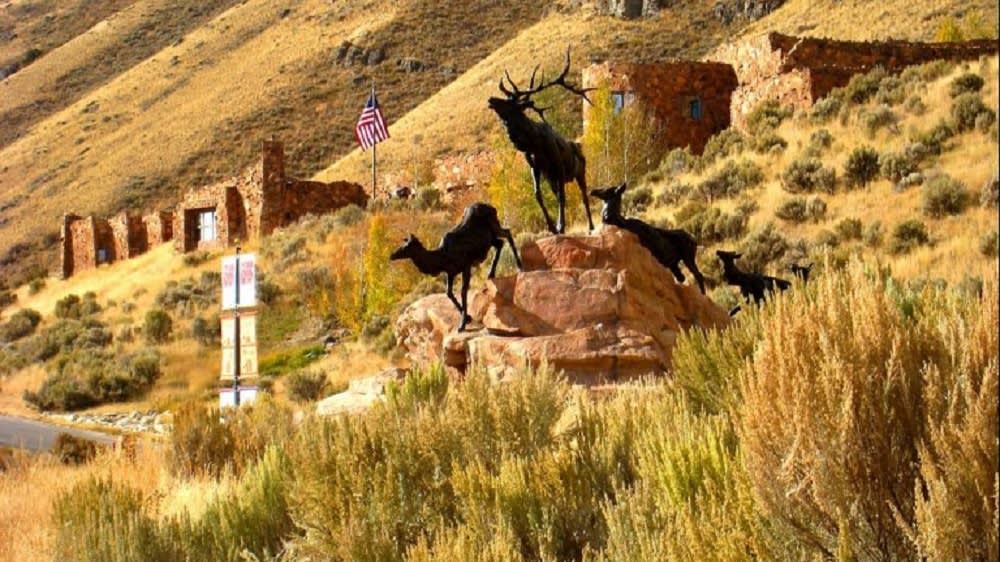 The National Museum of Wildlife Art
is an attraction that combines both art and nature. It is a unique activity and experience that you can only find in Jackson Hole. Here, you'll find over 5,000 pieces of artwork created by world-renowned artists both outside on the trail that overlooks the National Elk Refuge and inside the gallery. The art specializes in representing wildlife and animals, with pieces that span history and come from around the world. In the outdoor area of the museum, they have life-sized sculptures of animals, and you might also see some live animals through the spotting scope. Visiting the museum is fun for the whole family. They have a Children's Discovery Gallery, which has activities and exhibits made with kids in mind. If you like art, animals, nature, or all of the above, head to the National Museum of Wildlife Art.
Play a round of golf at Teton Pines
Jackson Hill's favorite luxury golf course is
Teton Pines
. Anyone who likes the game will love the course, as well as its high-end and convenient amenities. Another defining feature of the course is the picturesque scenery that surrounds it. While you golf, you will get a stunning view of the Teton Mountains. The golf course has a classic Arnold Palmer design and is a par 72 course with significant elevation, providing players with a fun but challenging game.
Teton Pines is also a country club, meaning that the social experience you can get here is unbeatable. Golf isn't the only activity you can enjoy at Teton Pines. The club offers other sports facilities, including tennis and pickleball courts. A relaxing swimming pool is available during the summer months. Dining at The Pines Restaurant, which serves delicious, seasonally inspired dishes, is another thing members enjoy. If you're looking for a luxury country club with plenty of activities to keep you busy, Teton Pines may be the place for you.
Head to the Jackson Hole Rodeo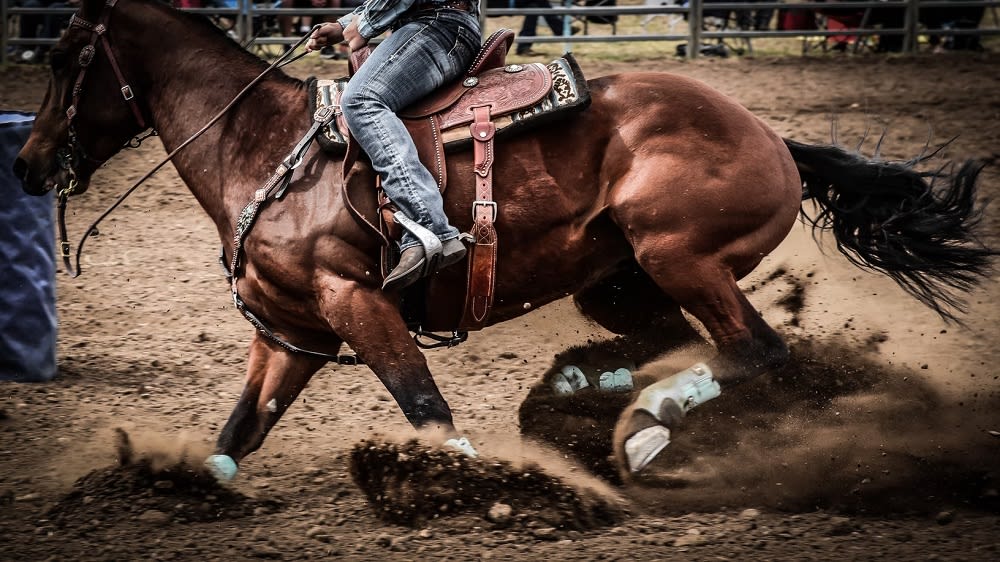 The Jackson Hole Rodeo
is a favorite attraction in the area for locals and visitors alike, and it's one of the most famous activities in all of Jackson Hole. The rodeo has been around for over 100 years, which is a testament to how well-loved it has been and continues to be! The shows at the rodeo are always exciting, and they show off the culture of cowboys and the West. If you get hungry and want to grab a bite to eat during the show, the rodeo has a full concession stand with classic favorites such as burgers, hot dogs, and other rodeo food. They also have a place to get an ice-cold beer, known as the Beer Barn. The Jackson Hole Rodeo is home to multiple kinds of rodeo shows that you can choose from, including bronco riding and roping events. All shows are sure to bring some excitement to your day. The event also offers a VIP experience, where you can get a behind-the-scenes look at the people and animals involved in the show. All events are located outdoors in the arena, and regardless of the weather, the shows must go on!
Horseback riding at the Red Rock Ranch
Ranch activities galore can be found at the
Red Rock Ranch
. Horseback riding is a popular activity among Jackson Hole locals, and some of the best rides can be had here. They have picturesque trails, and the ranch is open to those of all experience levels. Because of the stunning environment, you'll have the opportunity to go through mountains, see wildlife, and even see the vistas of Grand Teton. Their rides, guided tours, and trail experiences are all tailored to what you're looking for, and they even offer both half-day and full-day trail rides. However, horseback riding isn't the only activity offered at the Red Rock Ranch. Other fun things to do include their weekly square dancing experience, fly fishing, a children's program, and dining options. This means that there is truly something for everyone to enjoy at this ranch.
Moving to Jackson Hole?
Jackson Hole's activities and amenities make it a place that many love to call home. If you're looking for homes for sale in Jackson Hole, Wyoming, get in touch with
Carol Linton
. She can help you find your dream home in a Jackson Hole neighborhood.