Selling a high-end luxury home presents a unique set of challenges. As the owner, you must reach a small subsection of home buyers who often use different research channels than the general market. At the same time, you must market your home far beyond your geographic area to reach enough of these affluent buyers. Sellers can also underestimate how crucial a personal connection or local touch can be with properties priced at $3 million or more.

At LintonBingle Associate Brokers, we wield an unparalleled global network and local expertise when marketing high-end luxury homes in the Tetons. As realtors at Jackson Hole Real Estate Associates, we are an exclusive affiliate of Christie's International Real Estate. This partnership grants us access to a luxury network that spans 45 countries and accounts for about $118 billion in annual residential real estate sales.

While Christie's real estate network is certainly impressive, it is only as good as the relationships that we build within it. That's why Jackson Hole Real Estate Associates has worked to become one of Christie's most active and award-winning affiliates. When LintonBingle Associate Brokers attracts a potential buyer from this network, the property is presented in its absolute best light because of our market knowledge, attention to detail, and local relationships.

Let's take a closer look at how we market luxury properties in Jackson Hole: a process that starts globally but closes locally.

Christie's Affiliates Are Not Franchises: We Are Held to Higher Standards.
Christie's International Real Estate is comprised of 135 global affiliates and 32,000 real estate professionals, but brokerages must meet strict performance criteria to be invited to the network. As Affiliates, this means that we receive referrals from some of the most connected and resourceful real estate agents in the world when targeting your ideal buyer. Our access to qualified luxury buyers is expanded further by Christie's iconic role as the world's premier art auction house.

Jackson Hole Real Estate Associates Exceeds Those Standards.
For two of the last five years, Jackson Hole Real Estate Associates was awarded as the Christie's International Real Estate Global Affiliate of the Year. We were recognized for our close alignment with Christie's branding and our strong realtor presence at the brand's regional and international networking events.

...and LintonBingle Does Too.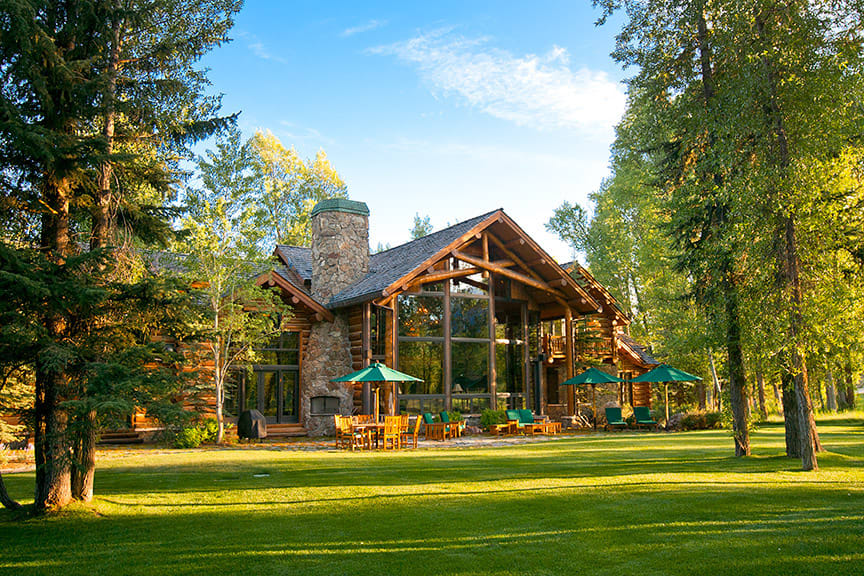 As a Christie's International Real Estate Luxury Specialist, LintonBingle co-founder Carol Linton has been trained in the latest selling strategies and marketing techniques for today's ultra-high-end buyers, who are linked by the worlds of collectible art and artifacts and their desire for bespoke real estate. Co-founder Betsy Bingle complements those skills by tapping her prior experience as a top-selling luxury real estate professional in Boston, New York City, and Turks and Caicos.

We Have You Covered Online.
Beyond our close relationship with Christie's, LintonBingle also aligns with Leverage Global Partners to connect with an additional 295 real estate offices in 16 countries. With online listings on the websites and social presence of Christie's, Leverage Global Partners, Jackson Hole Real Estate Associates, and LintonBingle Associate Brokers, our clients' properties are exposed to millions of luxury buyers each month. In fact, the Jackson Hole Real Estate Associates website not only has more monthly visitors (about 10,000) than its closest regional real estate competitor, but it also has more active visitors once on the site (about 42,000 page views per month).

These properties are also featured prominently on Zillow, Trulia, and Realtor.com (where the LintonBingle team has a priority listing presence), listed on ProxioPro's comprehensive multi-listing service; and advertised on the websites of the Wall Street Journal and New York Times.

We Leverage Decades of Local Experience and Connections.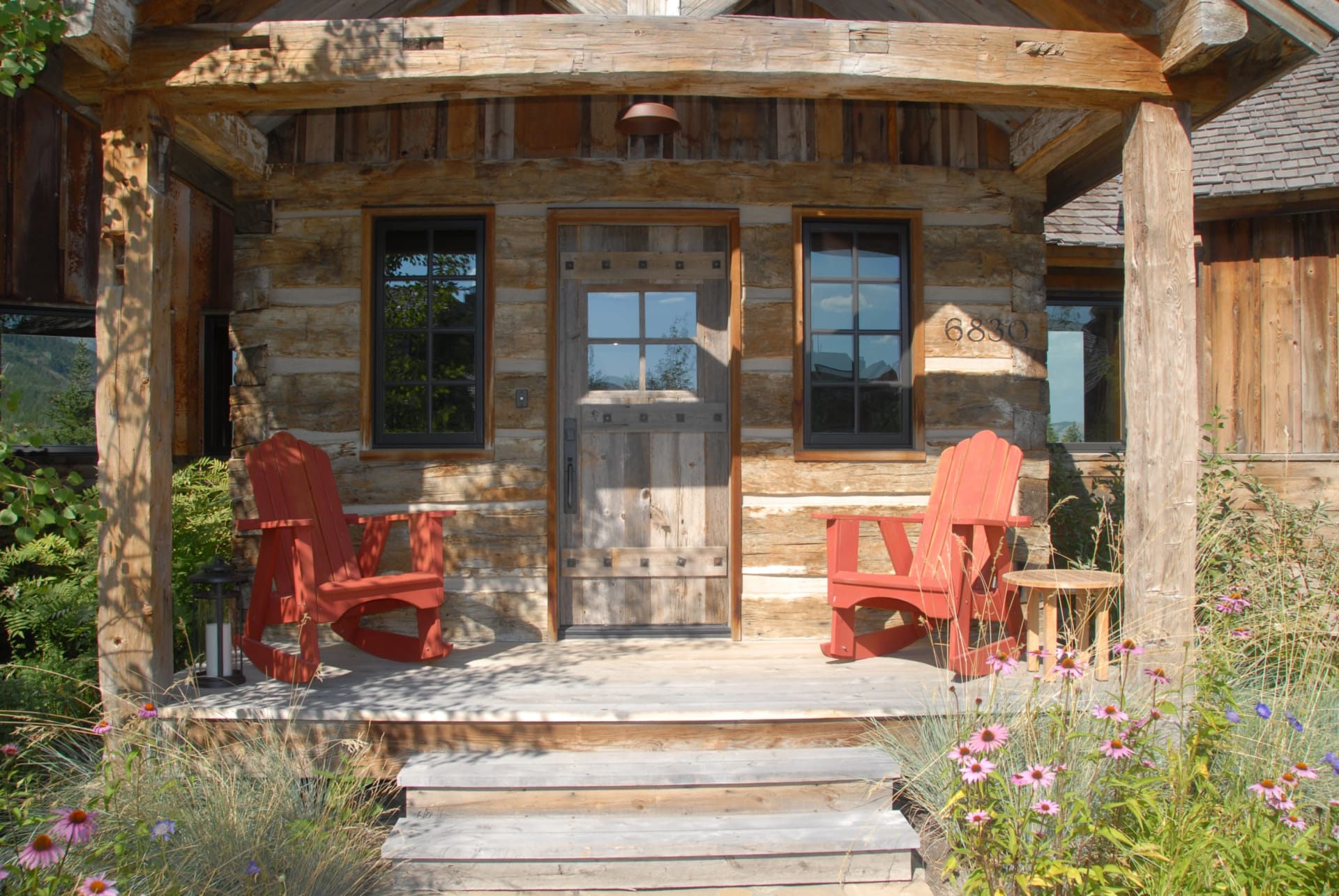 With nearly a quarter-century of combined selling experience, LintonBingle also executes time-tested tactics for attracting luxury buyers locally. Carol has been a Wyoming resident and property owner for more than 35 years and has recorded some impressive luxury sales, including a top 10 sale for the Christie's network in 2013. The LintonBingle team advertises luxury properties in Wall Street Journal and New York Times co-op ads for the Christie's network, as well as individually in the Jackson Hole News&Guide and regional magazines. Uniquely, we take the extra step of sending "Just Listed" direct mailings to nearby homeowners of luxury properties we represent.

We Go Beyond the Scope of a Realtor.
Jackson Hole is home to talented photographers, videographers, and interior designers who masterfully blend the area's natural beauty with modern aesthetics. We partner with these professionals to portray the very best qualities of your luxury home to prospective buyers.

Working with Linton Productions, we capture vibrant photos of your home to convey its warmth, spaciousness, and connection to the outdoors. Meanwhile, we often employ cutting-edge videos from Tower 3 Productions and Handman Productions, which use aerial drone technology to present a majestic view of your property and its surroundings. With the help of local interior designers like Snake River Interiors, we can also make simple staging changes that borrow from global design trends without detracting from the natural charm of your residence.

Our Hands-On Approach Allows Us to Sell When Others Can't.
While other local realtors may share some of our network connections, we are set apart by our hands-on approach toward the luxury properties we are selling. This dedication helped LintonBingle secure one of Christie's highest-dollar property sales in 2013 at $11 million, and more recently, it enabled us to successfully sell high-end luxury properties that had lingered on the Jackson Hole market for years before we listed and marketed them.

Once we make a connection with a prospective buyer, LintonBingle quickly identifies and responds to their needs. If our past experiences indicate that the buyer will respond positively to certain features or accents within a home, we do what we can to highlight those qualities before the first showing. We remain equally responsive until the sale of your luxury property closes.

If you would like to learn more about our extensive capabilities for selling a luxury property in Jackson Hole or to schedule a listing consultation relating to your property, please contact us by email at LintonBingle@Jhrea.com or by phone at (307) 732-7518.