In
Jackson Hole
, Wyoming, iconic western landscapes and incredible nature blend together with the amenities of our human world to create a lifestyle that is like no other. Stunning parks and mountain ranges with abundant wildlife, a lively community that participates in a thriving art and dining scene, appealing tax incentives, and world-class outdoor recreation make this one of the nation's most sought-out vacation destinations. If rustic and refined describes your ideal vacation aesthetic, Jackson Hole just might be the perfect place for your vacation home.
If you're thinking about investing in Jackson Hole real estate for your vacation home, read on for what makes this area special. Let's look at some of the reasons why people keep coming back to Jackson Hole, year after year.
Adventure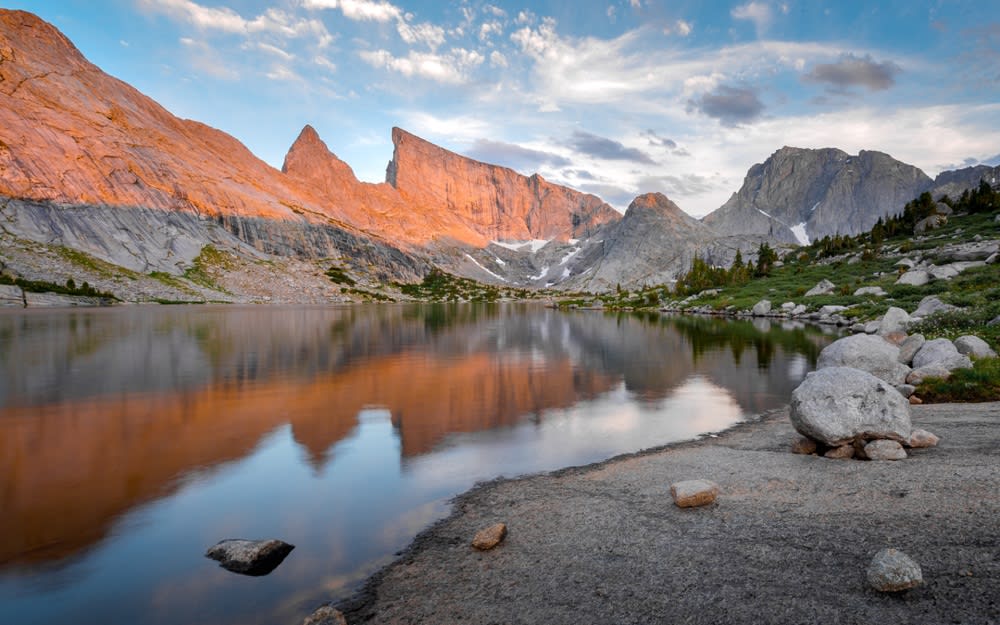 Photo Courtesy of Bridger-Teton National Forest
It is impossible to ignore the absolute grandeur and beauty of this area. The Teton Mountain Range is the backdrop for the awe-inspiring, adventure-filled life that happens here, and wildlife sightings of animals such as eagles, moose, and bears are common. The stunning views and abundant nature make the valley a dream destination for those looking for outdoor adventure in the most beautiful setting.
Jackson Hole is the gateway to two of the country's best national parks: Yellowstone and the Grand Tetons. In addition to these stunning parks, there is also Bridger-Teton National Forest and the
National Elk Refuge
, where one of the largest elk herds containing nearly
11,000
animals migrates yearly. Beautiful trails wind through the almost 4 million miles of national forest and mountain ranges, ideal for hiking, mountain biking, backcountry camping, and horseback riding. Adventurers can hike to crystal clear alpine lakes and peaceful, wildflower-covered meadows with a high probability of seeing some of the most iconic American wildlife like bison, bears, elk, eagles, wolves, and more.
Whether you're looking for a quick day hike or ready for a multi-day trek, the natural topography of this gorgeous Wyoming mountain town provides. The area's network of streams and rivers are perfect for fishing, kayaking, and white-water rafting, and bikers can choose adrenaline-pumping downhill tracks or the flat, paved option that runs through the town.
Jackson Hole offers adventure in every season. Winter visitors can experience world-class skiing at places like the Trail Nordic Center or
Jackson Hole Mountain Resort
, which has continuously been ranked North America's #1 ski resort by Forbes Magazine for five years running. Snowshoeing, snowmobiling, and cross-country skiing are incredibly popular during the snow-covered winter months. However, no matter which season you choose to inhabit your Jackson Hole vacation home, there are a plethora of things to do outside.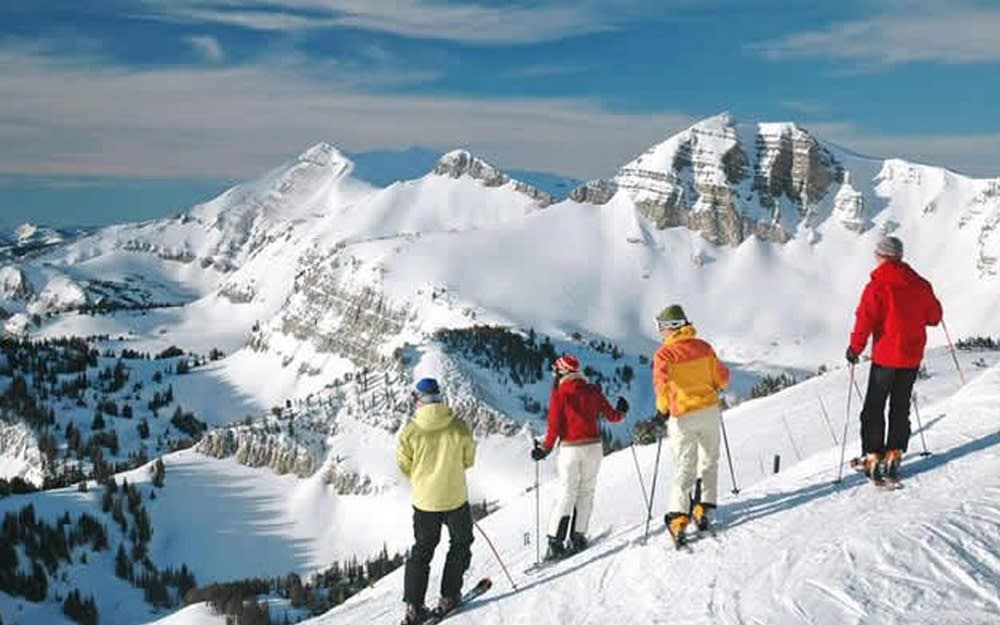 Photo Courtesy of Jackson Hole Mountain Resort
Cultural Attractions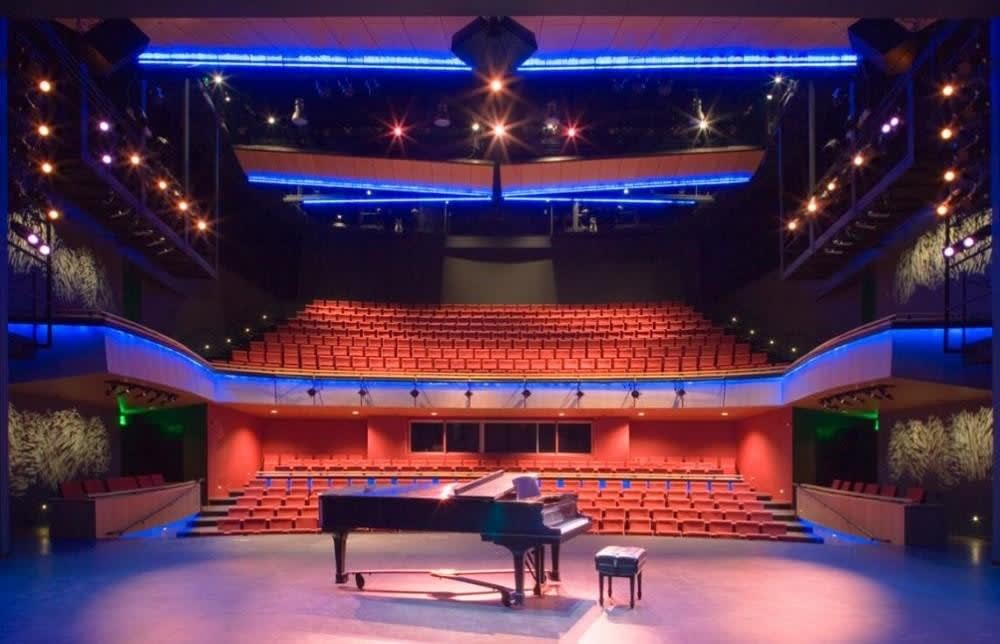 Photo Courtesy of Center for the Arts
You might not immediately assume this would top this list, but Jackson Hole's cultural attractions rival those of cities many times its size. Ripe with art galleries, fine dining, and boutiques that sell a lot more than cowboy boots, Jackson Hole has plenty of culture.
The world-famous
National Museum of Wildlife Art
spans across 14 galleries and includes a library, a sculpture garden, and a Children's Discovery Gallery. In addition to its permanent collection and visiting exhibitions, the museum also offers hands-on workshops and art events to engage and educate the community. If you have kids, they will also love spending time at the
Jackson Hole Children's Museum
. With a focus on science and the arts, this museum is highly interactive and gives children the opportunity to explore, play, and learn.
Another offering is the
Center for the Arts
, a sprawling campus housing an art gallery, a theater, studios, classrooms, and offices. Philanthropic programs at the Center for the Arts encourage the community's involvement and development of art and culture. Art showcases and music performances are commonly put on the elegant stage at the center, adding to the town's vibrant art and music scene.
Events like The Grand Teton Music Festival draw large crowds of classical music lovers, but Jackson Hole has a year-round concert schedule to please a variety of tastes. From the free summer concert series to bands playing in the lively bars in the Town Square, you're likely to come across live music during your time in Jackson Hole, whether you're trying to or not!
Dining
Speaking of tastes, did we mention the food? There is no shortage of delicious food options in Jackson Hole. With its proximity to many organic farms and ranches, the farm-to-table dining scene in this little mountain town is on par with the best in the country. Whether you're looking for a post-hike beer and burger, a romantic locale for date night, or a casual spot to take the kids, you'll find it here.
Prefer to stay in? There's beauty in having your own home and kitchen access. There are two farmers' markets in town. On Wednesday evenings, you can shop for fresh produce and unique treats among live bands. On Saturday mornings, you can pick up breakfast and peruse handmade goods and the most beautiful fruits and vegetables at the
Jackson Hole People's Market
.
If you're looking to let off a little steam in the evenings, you have options! Bluegrass Tuesdays at the
Wort Hotel's Silver Dollar Bar
are a beloved town tradition.
The Pink Garter Theater
is always popular on the weekends, with live music spanning multiple genres and its incredibly stylish speakeasy next door, The Rose. Nightlife isn't limited to honky-tonks and pool halls, although they are entertaining and fun in Wyoming! Whatever you're in the mood for, you can find it in Jackson Hole.
Logistics
This one isn't quite as fun, but let's look at the logistics of owning a vacation home in Jackson Hole. There is a major
airport
with direct flights in and out of Jackson Hole daily. This way, when you're ready to settle in and relax in your Jackson Hole real estate, you can do so as soon as you arrive, with no extra flights or day-long car rides.
Property values in Jackson Hole have increased, and real estate and the cost of living in the town are certainly not cheap. However, Jackson Hole has one of the most favorable tax climates in the country, with
no income
, inheritance, or estate taxes. If you are looking for Jackson Hole homes for sale, these are essential things to consider, and your real estate agent can help you understand these important details.
Ready to get started?
Jackson Hole is a remarkably beautiful and uniquely special place. If you're ready to find Jackson, WY, homes for sale and start your adventure,
Carol Linton
can help you navigate this process with ease. As a top producer with over $310 million in successful sales,
Carol
is a successful realtor who is client-centered and highly knowledgeable about the gorgeous state of Wyoming, the Jackson Hole community, and its unique real estate market.