Part 1 of our look at fall in Jackson Hole revealed an abundance of fun happenings in the first half of September. As the weather continues to cool this month, the local event schedule is heating up. From now until November, not one week will pass without a reason to celebrate autumn in Teton County. The following events go to show that the "off-season" in Jackson Hole is anything but.

Contour Music Festival | Sept. 23 - Sept. 25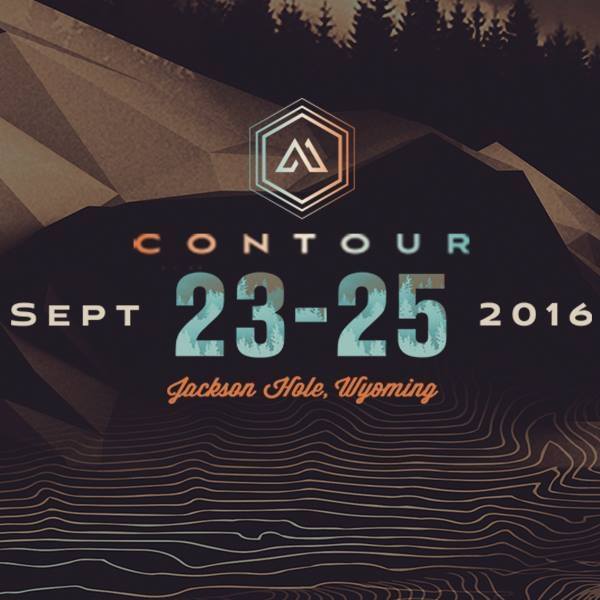 Following up a successful inaugural event in June of 2015, the Contour Music Festival is taking place later this year in a more intimate form. Up-and-coming touring acts from around the country will take the stage at the Center for the Arts theater, the Pink Garter Theatre, and the Town Square Tavern. Highlights include jam-funk outfit Cure for the Common, electro-soul DJ B. Bravo, Bohemian marching band MarchFourth, and David Bowie tribute band Glass Spiders. Participants can also catch an author book signing of the new biography of the late Jackson Hole ski legend Doug Coombs on Saturday and a vinyl record sale sponsored by Jackson Hole Still Works complete with bloody mary bar on Sunday.

National Public Lands Day | Sept. 24 - Sept. 25

As part of National Public Lands Day, both Grand Teton and Yellowstone National Parks can be accessed for free this Saturday, Sept. 24. Get outside and enjoy the yellows and oranges of the aspens and cottonwoods, the bugling of elk, and maybe even a final grizzly sighting before bears enter hibernation later this fall. The following day you can recognize the centennial of the National Park Service by volunteering with park staff and other organizations on a number of outdoor projects.

Oktoberfest at Snake River Brewery | Oct. 1

From Cinco de Mayo to St. Patrick's Day, you can always count on the Snake River Brewery to celebrate popular cultural events, and Oktoberfest is one of its best celebrations. Revelers can buy half- or full-liter steins and fill them with German-style beer brewed on-site. Those suds will be paired with traditional Oktoberfest food, including the brew pub's popular sausage bier rocks. Combine those things with beer hall seating and music from Wolfie and the Bavarians, and you may feel like you're in Munich.

TEDxJacksonHole: Passion | Oct. 2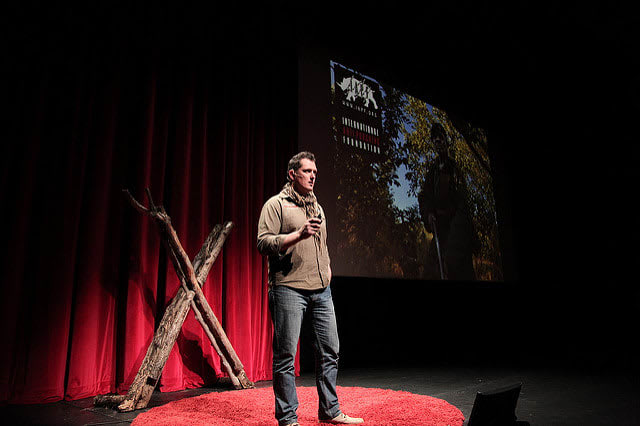 Photo courtesy of TEDxJacksonHole.

Now in its sixth year, TEDxJacksonHole is a local twist on the immensely popular short-form TED Talks. The event features a mix of local, national and international speakers addressing a central theme, and the 2016 talks will revolve around "passion." Among this year's speakers are BYU neuropsychologist Dr. Erin Bigler on how the brain influences passion, local freelance writer Dina Mishev on the higher purpose of embarrassment, and L.A.-based artist Zenka on virtual and augmented reality in the Knowledge Age.

WILD Festival: Science | Oct. 7 to Oct. 8

The annual WILD Festival presented by Jackson Hole WILD will be focused on science this year, offering demonstrations and exhibits for all ages at the Center for the Arts theater and lobby. Friday will offer an adventure and science event from Nat Geo Explorers as well as augmented and virtual reality demos, while Saturday will include a science fair and a to-be-announced film premiere in the evening. Bring the kids and learn about the inner workings of our valley's natural beauty.

Crushfest | Oct. 8

Since its first public batch in 2012, the Jackson Hole Winery has proven that excellent wine can be produced and cellared in the Tetons, even if the grapes themselves are sourced from Sonoma and Napa. With its second-annual Crushfest at the Teton County Fairgrounds, the winery invites you to help make wine the old-fashioned way: Teams of two can sign up to compete in a bracketed Grape Foot-Stomping Competition. If you'd rather consume wine than help produces it, the Jackson Hole Winery will have samples on hand along with beer and spirits. Attendees can also purchase fresh produce from local farmers' last harvest or drink cider in the pumpkin patch.

First Annual "The Art of Love" Plate Auction | Oct. 12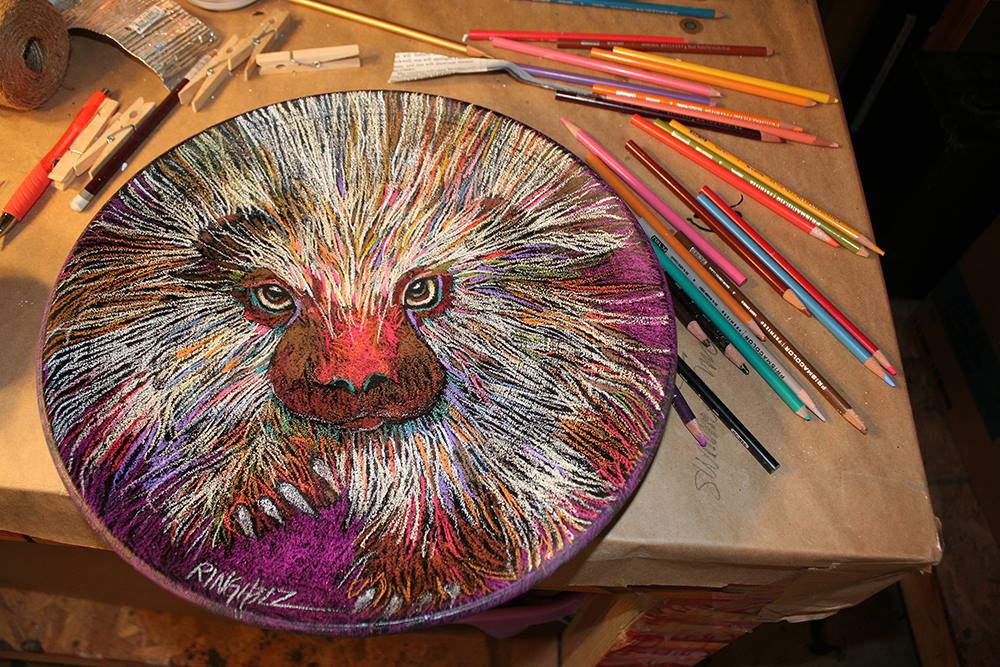 Photo courtesy of Community Entry Services.

If you're looking for a singular piece of art that supports a great cause, you're in luck thanks to the first annual "The Art of Love" Plate Auction organized by Community Entry Services (CES). Appearing on plates designed by local ceramist Sam Dowd, the one-of-a-kind work of more than 10 local artists will be auctioned off by guest auctioneer State Senator Leland Christensen. Ticket-holders can also enjoy the art of local high school students and CES participants.

SHIFT Festival | Oct. 13 - Oct. 15

Jackson Hole is arguably the epicenter of conservation and outdoor recreation, and the annual SHIFT Festival explores how the two can co-exist and thrive into the future. In addition to daily workshops and speaker sessions for those in the conservation and outdoor recreation industries, SHIFT provides engaging evening entertainment for the general public at the Center for the Arts theater. This year's festival will feature a talk on public lands from local conservationist Terry Tempest Williams, a showing of provocative adventure films and a foodie-themed banquet with renowned hunter/gatherer Steven Rinella.

Dancing with the Jackson Hole Stars | Oct. 21 - Oct. 22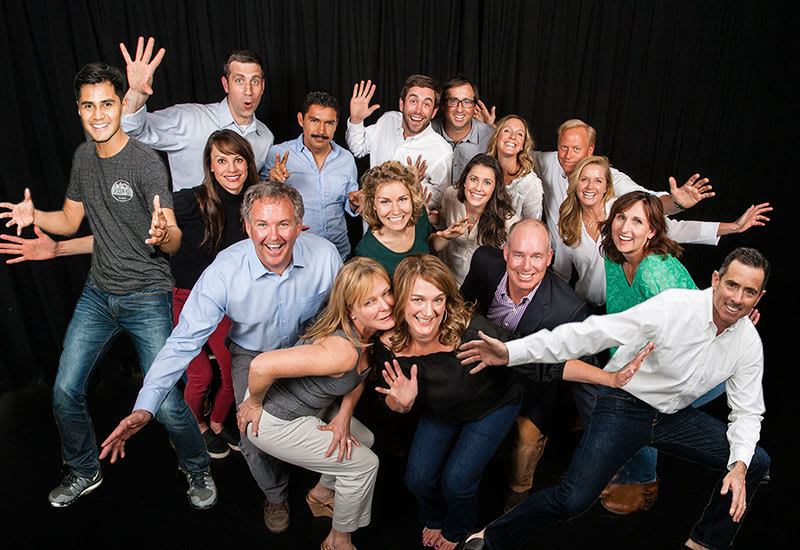 Photo courtesy of the Children's Learning Center.

Modeled after the similarly named hit television show, Dancing with the Jackson Hole Stars swaps out national celebrities with local community leaders and business owners who dance fearlessly to benefit the Children's Learning Center. Each assisted by their own choreographer, eight dancing couples will square off in the two-night charity event, which includes a Friday premiere and the winner announcement on Saturday.

Jackson Hole Fishtoberfest | Oct. 27

The Snake River and its tributaries offer fantastic fly-fishing in October, and Fishtoberfest will celebrate the pastime with film and photography at the Q Roadhouse. Organized by WorldCast Anglers and Trout Unlimited in Jackson Hole and Teton Valley, the event will center around a video and photo contest with up to $250 worth in prizes. The public is encouraged to submit fly-fishing-themed videos and photos showcasing any species of fish by Oct. 2. A complete description of instructions and rules can be found here.

There is something for everyone in Jackson Hole in the fall, whether it is outdoors, on-stage, or on a plate. If you are just visiting and want to make a home in our valley by next autumn, take a look at our latest Jackson Hole property listings.